The KTC trails are maintained by area volunteers under the supervision of a Trail Coordinator. Our Trail Coordinator's and their volunteer teams spend thousands of hours each year building and maintaining trails in Kansas.  Volunteers who would like to work on a nearby trail may contact the Trail Coordinator for more information about trail workdays, special projects and upcoming events.
The map below shows all KTC trail locations. Click on the links on the right for trail details.

View Kansas Trails in a larger map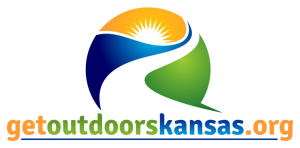 GetOutdoorsKansas is a new website created by the Kansas Trails Council and the Kansas Wildscape Foundation.  Outdoor enthusiasts can now discover upcoming activities and trails across the state all in one place.  Outdoor organizations can display their upcoming events and upload trail GPS tracks and other information free of charge.  Our GPS team is adding trails to the website every day.  Click here if you would like to help with this effort.